Development Services
Web Development
Every business in today's marketplace needs to have an Internet presence either to reach and sell their products to a larger customer base or simply to create the right corporate image. By careful listening and interaction with our customers, we provide professional looking, high-quality custom websites that are designed with the end user in mind.
Content Management Systems
Content Management Systems (CMS) can be provided to give you an easy to use interface to modify your sites content without needing help from a 3rd party. If however you would rather changes be made by somebody else, we offer a range website maintenance contracts to suite your requirements and budget.
eCommerce Solutions
If you are considering branching out your retail outlet onto the Internet or you're a small startup, we can help. By using the most secure, comprehensive and flexible open source eCommerce platform available today, we can provide you with a way to sell your products that will rival any of your competition.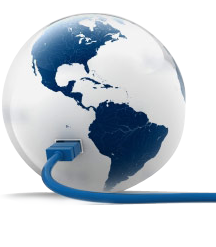 ---
Software Development
Open source (or closed-source if required), off the shelf software is great for general day-to-day tasks, but there are times when you require something more specific to your needs. We want to provide you exactly what is required with our software development services.
Experience and diversity
With over 20 years of experience programming in many different programming languages, some of our expertise includes:
C/C++
Delphi/Object Pascal
Java/JavaScript
HTML/CSS
SQL
PHP
Ruby
Yii Framework
Shell Scripting
More...
Utilising any of the following platforms:
Microsoft Windows NT/2000/XP/VISTA/7
GNU/Linux (any distribution)
Google Android
OpenEmbedded / Angstrom
By working closely with our customers, taking the time to understand what their problems are and breaking them down into easy to handle modules, we pride ourselves on providing high-quality software using the best tools in the industry.