eCommerce Solutions
In recent years, the number of online stores has exploded, making the Internet a very crowded and competitive marketplace.
eCommerce websites are connecting businesses with customers in an unprecedented fashion. Chances are, you already know how important it is to establish an online business, but aren't quite sure how to get started.
Whether you're feeling the peer pressure to join the burgeoning online arena, or you're simply excited by the prospect of a new business channel, PDS can provide you with exactly what you need for a friendly and professional on-line presence with a high quality backend solution for managing product catalogues from small to very large.
We want to give you the best quality product at an affordable price but without sacrificing features or scalability. To do this, we use Magento Commerce as out preferred ecommerce backend.
If you would like to discuss your requirements or to get a quote, please contact us and we will be happy to assist.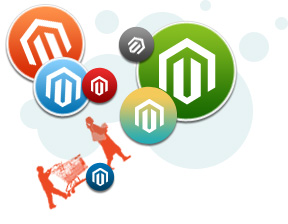 ---
So what is Magento?
Magento is a feature-rich, professional open-source eCommerce solution that offers merchants complete flexibility and control over the look, content, and functionality of their online store.
Magento's intuitive administration interface contains powerful marketing, search engine optimization and catalog-management tools to give merchants the power to create sites that are tailored to their unique business needs.
Designed to be completely scalable and backed by an extensive support network, Magento offers companies the ultimate eCommerce solution.

---
Screenshots
A picture's worth a thousand words... so here's a few screenshots of Magento in action.